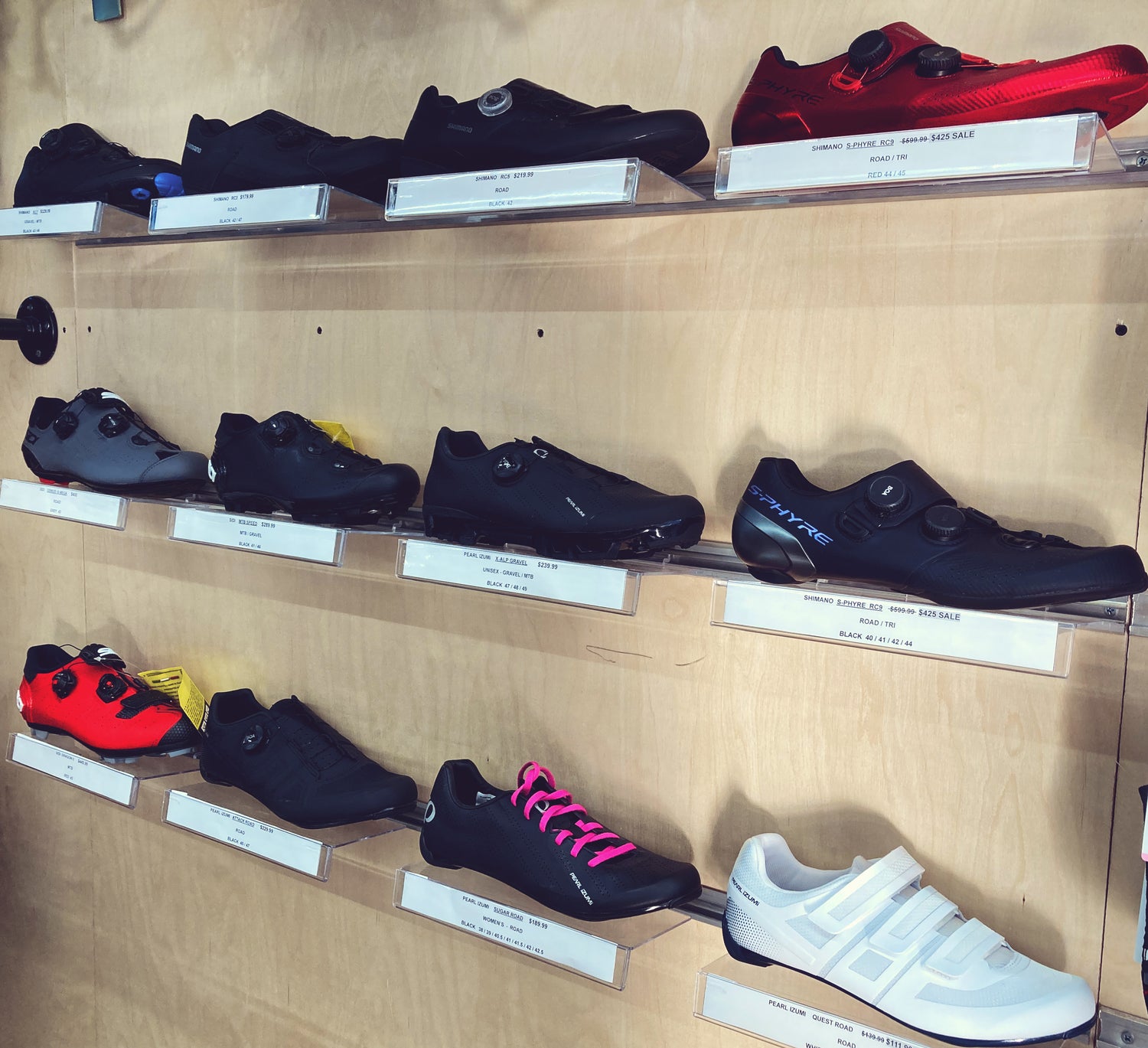 Cycling Shoes
Improve Your Riding Experience.
Get equipped for stronger performance, superior comfort, greater efficiency and more fun on your bike with properly fitted cycling shoes.
take me to Shoes
Affordable Excellence
Products in the Affordable Excellence section include items "punching above their weight" in quality at a super affordable price!
Mighty Riders
Mighty Riders bike shop. Check out our sister shop, two doors down from OTR @ 17 W. Broadway, for everything you need to make your bike go. Full range of services to fix your bike, fit your bike and even sell you an amazing bike!
Gear up for cooler rides this winter

As temps begin to drop and days get shorter, the right cycling gear can help you get out and enjoy more rides any time of day.

The key to fall riding is being prepared for transitional conditions like everyones favourite, rain and chilly mornings. Stay warm and fresh with insulated breathable cycling apparel. From headwear to shoe covers, On The Rivet has everything you need to get out and ride comfortably no matter what the weather may be.

About Us

Our mission

Since 2007, OnTheRivet has been outfitting Vancouver's avid cycling community with the best performing products. We carry a wide range of cycling shoes, helmets, clothing, bike locks, bags and accessories. Whether you are commuting to Work or School, or heading out on a training ride, we've got the gear to get you going. We encourage you to come and try out our apparel and shoes in-store for that perfect fit! 

See the Lights

The sun sets earlier this time of year, make sure you are prepared with lights. Whether you are looking to light up a dark trail or increase your visibility in the city we have the lights for you.