New ABUS GAMECHANGER 2.0 Helmet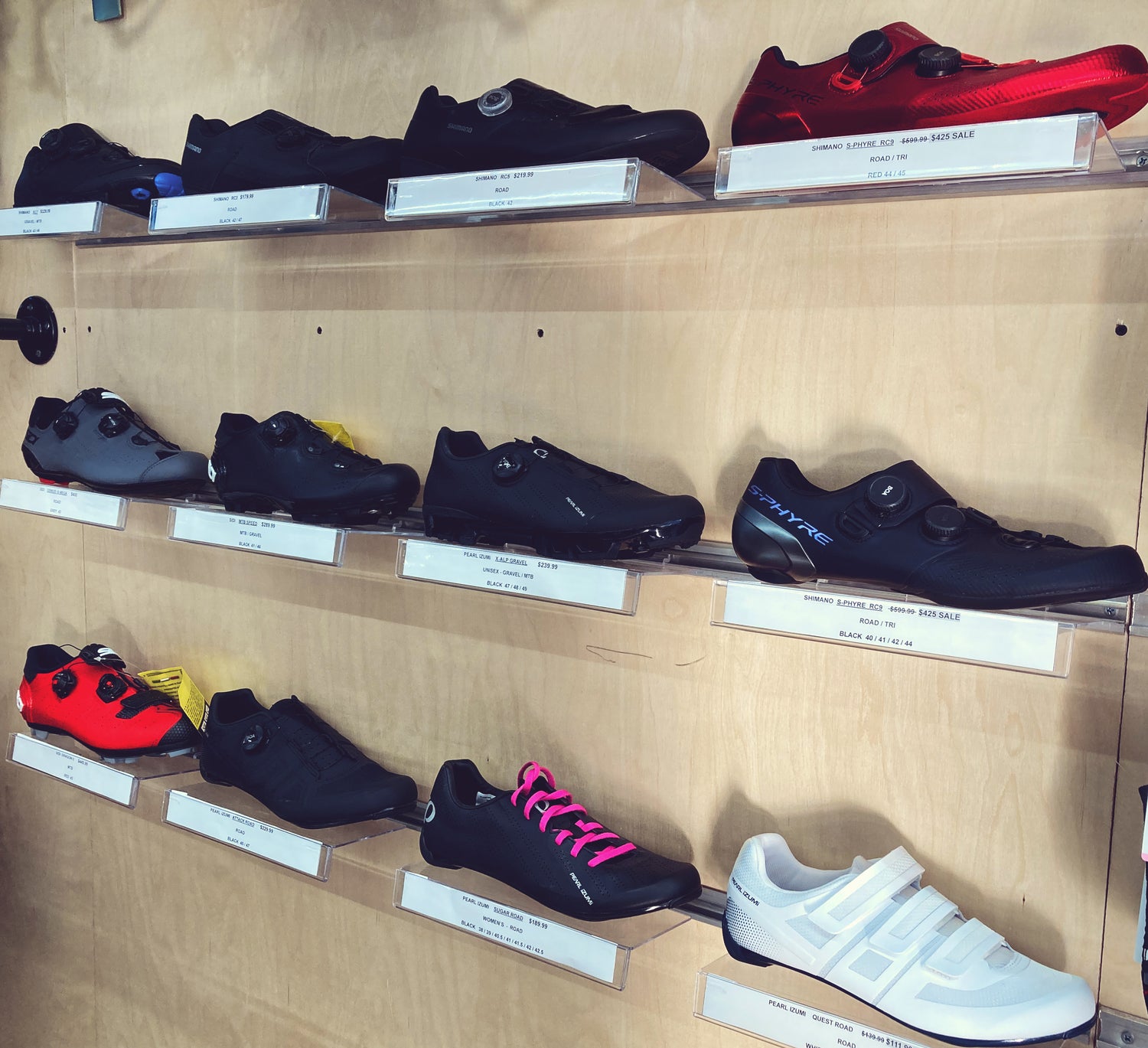 Cycling Shoes
Improve Your Riding Experience.
Get equipped for stronger performance, superior comfort, greater efficiency and more fun on your bike with properly fitted cycling shoes.
take me to Shoes
Affordable Excellence
Products in the Affordable Excellence section include items "punching above their weight" in quality at a super affordable price!
Mighty Riders
Mighty Riders bike shop. Check out our sister shop, two doors down from OTR @ 17 W. Broadway, for everything you need to make your bike go. Full range of services to fix your bike, fit your bike and even sell you an amazing bike!
HOW LONG DO BIKE HELMETS LAST?

Wanted to open a discussion on cycling helmets and understanding how to better track your helmets health so it can be best able to help you when you need it too. It is something we get asked a lot and feel this information is good for all riders to review to ride safe and with confidence. 

A bike helmet is never to be considered a one-time investment. Bike helmets indeed have a shelf life and need to be replaced once in a while – even if they're not involved in a crash. Daily use takes its toll on a helmet – even if you treat it carefully and the outdoor elements also affect the materials used to make your helmet. But how long do helmets last really? Experts agree across a wide range of manufacturers, testing organizations and cycling advocacy groups that bike helmets last for a period of 3-5 years and after that, they should be replaced to maintain proper safety standards for your brain protection. 

Some things to think about with the helmets you currently use.:

Any impacts from even a small crash can be the cue to replace your helmet.  Even if the protective EPS foam appears to retake its usual shape, you can't be sure that it can absorb the energy and offer the same level of protection in a second impact. Not replacing your helmet after any crash puts you at further risk in future incidents - one and done is the rule to follow. Inspect the outer shell of your helmet for dents and scraps - signs that the EPS foam layer underneath could be compromised. Also look for dents and cranks in the EPS foam regularly.

Just like the produce in your refrigerator, bike helmets have an expiration. This is true even if your helmet hasn't been in a crash. Helmets are made of foam in a plastic outer shell. The foam absorbs the impact forces, which saves your head. But over time the foam dries out and becomes brittle making the helmet less protective. UV rays, temperature fluctuations, and even our sweat and natural oils can effect the foam, resins, plastics, harness systems and glues used in helmet production. Your helmet has a manufactured date (Month/Year) marked on the inside - this date is start of the 3-5 year timer for the helmets useful, safety rated lifespan. 

Daily use, without dramatic events, wears out a helmet over time. You bump into things and knock your helmet around while carrying it, or maybe accidentally drop it on the floor. No big deal, but in the long run even small things that don't leave any visible traces can impact the structural integrity of the helmet.

Upgrading regularly will always ensure that you will be getting the most up to date advancements in helmet safety features and materials. That can never be a bad thing. 

Want to make the relationship with your current helmet last as long as possible? Here are some pro tips:

Clean Dates: Wipe it down now and then. A deeper clean can be a date night – just you, your helmet, some mild soap, and water.

Avoid Makeovers: That sticker from the cool brewery might not be helmet-friendly. Some adhesives can mess with helmet materials.

TLC: Treat it kindly. If you throw it around or pile stuff on it, those tiny cracks might just start appearing

Come on by the shop or message us if you want to talk further on helmet health and maximizing your head safety when riding. This helmet discussion is just as important as talking about upgrading your wheels or getting that great new bikepacking gear bag. We would say it may be the most important thing to consider of all. Lets all ride safe and collect years of amazing cycling memories!

About Us

Our mission

Since 2007, OnTheRivet has been outfitting Vancouver's avid cycling community with the best performing products. We carry a wide range of cycling shoes, helmets, clothing, bike locks, bags and accessories. Whether you are commuting to Work or School, or heading out on a training ride, we've got the gear to get you going. We encourage you to come and try out our apparel and shoes in-store for that perfect fit! 

See the Lights

The sun sets earlier this time of year, make sure you are prepared with lights. Whether you are looking to light up a dark trail or increase your visibility in the city we have the lights for you.